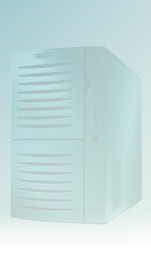 ATR/IHPS provides: web site hosting, web hosts, web hosting, web host services, web hosting services, web hosting solutions, internet site hosting, internet host, internet hosting, internet host services, internet hosting services, internet presence provider, web publishing, web site publishing, home pages, home page publishing, home page creation, high bandwidth, e-commerce, electronic commerce, online catalogs, e-mail aliases, unlimited e-mail, e-mail autoresponders, web domains, domain names, domain name registration, ftp, php, cgi scripts, search engines, search engine registration
Great Features - Great Price
Check out our great prices!

Why use cheap hosting with questionable service, or worse, so-called "free" hosting, that has tacky ads and may not even be there tomorrow, when you can use our feature-rich, business-class, managed web site hosting services for a great price?

Even better, if you request hosting for 6 months in advance, we offer about 15% off the regular price; for 12 months in advance, we offer about 30% off the regular price. It can all be yours for as little as $9.95 a month! Select one of the hosting options below to get your account set up today. Please note that we offer finder's fees for successful referrals.


FREE OFFER -- Search Engine Submittal

Submitting your site to Web search engines greatly increases your site's chances for greater exposure and traffic to your Web site. If you use the Web site design services of our parent company, Advantage Tech Resources (ATR), for creating the web pages for your site, and the Web site hosting services of IHPS, not only can we optimize the pages for maximum effect with the major search engines, but the initial search engine submission will be free.

Special Package Deal
Web Hosting Account Options
All of our web hosting account options include the following features:
Email forwarding & autoresponders
Web-based email
Secure data center
Reliable 99.7% network uptime
Backup power

Redundant high-speed data connections
24/7 support
Web statistics
Server side includes (SSI) supported
SpamAssassin spam filtering
Dr. Web antivirus
Features for specific hosting account options are as follows:
Lite
Basic
Premium
Pro
FEATURES
Data Transfer / Month (MB)
20000
30000
40000
50000
Disk Space (MB)
2000
3000
4000
5000
Email Accounts
25
50
75
100
Customer Control Panel
Custom Error Pages
Script Support (Perl, PHP, Python, Miva)
Password Protected Directories
Subdomains
Domain Aliases
Shared Secure Server (SSL)
Database Support (MySQL)
FEES

Setup

FREE
FREE
FREE
FREE

Hosting

12 months advance (per month equivalent)
(about 30% off)

$9.95
$14.95
$19.95
$29.95
6 months advance (per month equivalent)
(about 15% off)
$12.10
$18.20
$24.25
$36.40
1 Month
$14.25
$21.40
$28.50
$42.80
If you use the Web site design services of our parent company, Advantage Tech Resources (ATR), for creating the web pages for your site, and the Web site hosting services of IHPS, we will include our Customer Care service* for free.
The above hosting account options are intended for individual or small-to-medium business use, but we are by no means limited to only these features. If you need features higher than the Pro account option, please contact us and we can make make arrangements for you.
Please note: Registering your web site name is a separate issue. If you have us register your web site name, there will be a separate additional charge of $14.95 per year.
*Includes services such as: e-mail account management, ongoing monitoring and submission to search engines, and up to 3 "small" site changes per month. With this service, we are basically your technical support team for these issues -- no being nickel-and-dimed to death with additional consultant fees per call!

NOTE: The contact information we request here will only be used to respond to any requests for information.
We will never give it out to anyone else.